This beard balm will help you avoid an itchy beard and keep beard hair from sticking out. In this Honest Amish Beard Balm review, you'll learn whether it is worth it.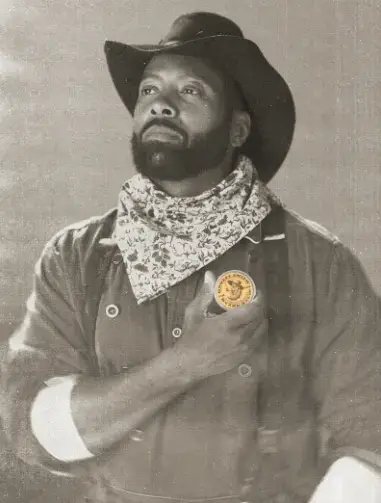 Although Honest Amish is one of the most respected beard brands, it has nothing to do with native Amish people. But the brand guarantees all-natural ingredients with secret Amish recipes.
There are no artificial aromas, preservatives, or colorants in this company. So, their products are appropriate for everyone, even for sensitive skin. 
But is their beard balm worth it? Before diving into its ingredients, scent, benefits, and how it works for your beard, I'll quickly review it.
Honest Amish Beard Balm Review
I used the standard and heavy-duty Honest Amish beard balm to confirm if you should go for them. The only difference I found was that the heavy-duty balm seemed more like wax and had a harder consistency than the standard one. 
In my experience, the Honest Amish Beard Balm offers some impressive benefits. One of the standout features is its natural shine to your beard without leaving it looking oily. And it stops an itchy beard as well.
I appreciated how the shine lasted for a significant portion of the day, which sets it apart from other balms I've tried. And you can use the beard balm on your head hair and mustache. 
Another notable aspect is that it contains all-natural ingredients that effectively hydrate the beard and the underlying skin. It kept my beard and skin well-moisturized without any irritations.
Also, this beard balm made my beard appear fuller, thanks to its fast-absorbing formula. As for the hold, while it may not be the strongest I've encountered, it still did a decent job that lasted throughout the day. 
Honest Amish Beard Balm is specially formulated to tame, nourish, and style beards, helping you achieve a well-groomed, healthy-looking facial mane. It offers a pleasant shine, excellent moisturization, and noticeable improvement in beard fullness.
Even the BeardGuyBry agrees with me too:
Let's find out what makes me love it.
Honest Amish Beard Balm ingredients
Honest Amish beard balm is a mixture of hair-strengthening oils infused in a base of Argon, avocado, grape seed, Golden Jojoba, and apricot kernel oils. It is mixed with fruit and nut, including Shea butter, kokum, and cocoa.
The ingredients for both balms are the same, but Honest Amish's heavy-duty balm is a little more solid to hold on to.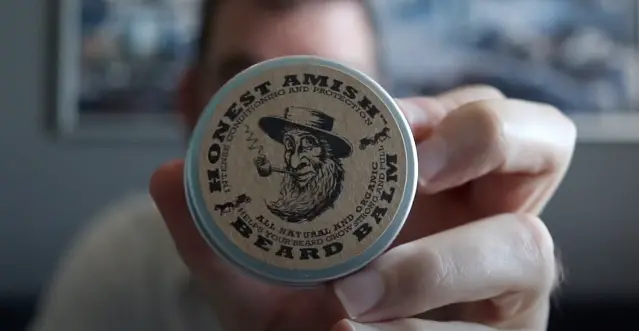 As a result, it gives more power for styling and lasts longer. It is like a heavy-duty leave-in conditioner that should be used on beards that are difficult to manage. 
The secret to Honest Amish Beard Balm's success lies in its thoughtfully selected blend of natural ingredients. This unique formulation includes organic oils, butter, and waxes in the beard balm to promote beard health. 
Look at some key ingredients, including the natural beard oils found in Honest Amish Beard Balm.
Shea Nut Butter, Coconut Oil, Sweet Almond Oil, Olive Oil, Avocado Oil, Apricot Kernel Oil, Pumpkin Seed Oil, Castor Oil, Beeswax, Golden Jojoba Oil, Argan Oil, Soft & Silky Emulsifying Wax, Candelilla Wax, Clove Bud Essential Oil, Cedarwood Essential Oil, Star Anise Essential Oil, Grapefruit (Pink) Essential Oil, Cinnamon Leaf Essential Oil, Bulgarian Lavender Essential Oil, Kokum Butter, Cocoa Butter, and Peppermint Essential Oil.
Let me talk about a few benefits of major ingredients in the balm. 
Beeswax:
Beeswax offers a light hold and aids in shaping the beard, keeping stray hairs in place. And it's probably one of the most popular beard balm ingredients.
Shea Butter: 
Known for its moisturizing properties, shea butter helps soften the beard, alleviating itchiness and dryness. But don't use an out-of-date shea butter, or it will harm rather than good.
Cocoa Butter:
This rich butter adds a natural shine to the beard and aids in conditioning and nourishing facial hair. It helps to keep the beard soft, smooth, and manageable.
Lavender Oil:
Lavender oil is known for its calming and soothing properties. It helps create a relaxing experience while providing a subtle and pleasant fragrance to the beard.
Kokum Butter:
Derived from the seeds of the Garcinia Indica tree, kokum butter is deeply moisturizing and helps restore the natural moisture balance of the beard. It contributes to the overall softness and smoothness of the facial hair.
Apricot Kernel Oil:
This lightweight oil is rich in vitamins and antioxidants, making it excellent for beard health. It nourishes the hair follicles, promoting healthy beard growth and minimizing dryness or brittleness.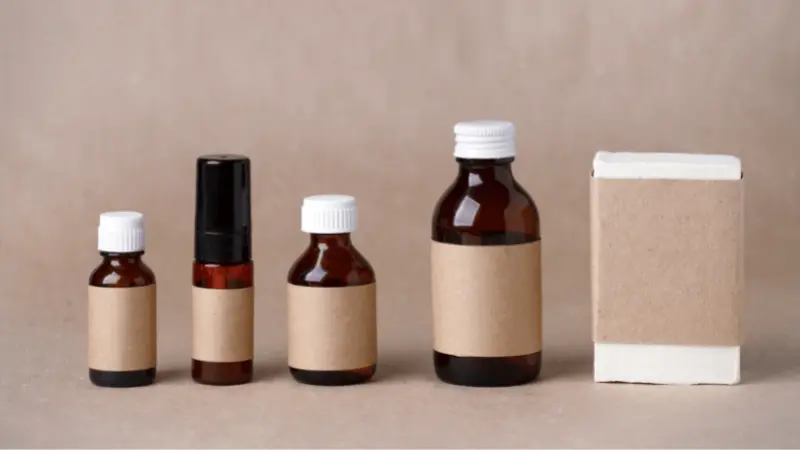 Organic Cinnamon Leaf Oil:
Besides adding a warm and inviting scent, cinnamon leaf oil can have antimicrobial properties and help maintain a clean and fresh beard.
Grapefruit (Pink) Oil:
Grapefruit oil offers a refreshing citrus aroma that uplifts the senses. It adds a pleasant scent to the beard while potentially providing antioxidant benefits.
Star Anise Oil:
With its distinct licorice-like aroma, star anise oil contributes to the overall fragrance profile of the beard balm. It may also have soothing properties for the skin.
Cedarwood Oil:
Known for its woody and earthy scent, it adds a masculine fragrance to the beard balm. It is also believed to have a calming effect on your facial hair. 
Honest Amish Beard Balm Scent
​The Honest Amish Beard Balm features a captivating blend of subtle scents, including Cedarwood, Anise, Cinnamon, Grapefruit, and Clove notes. The scent is mild yet delightful, leaning more towards a sweet and woodsy fragrance than a heavy musk. 
This makes it a great choice for those who prefer a subtle scent that won't clash with their cologne. Rest assured, the Honest Amish Beard Balm offers a harmonious aroma that enhances your grooming routine without overpowering your fragrance.
The scent of a beard care product is crucial, especially if you regularly wear cologne like me. With the Honest Amish Beard Balm, you'll be pleased to know that the scent is perfectly balanced.
But still, you must test a small amount of the beard balm before regularly using it if you have a nut allergy.
Honest Amish Heavy-Duty Beard Balm has a citrus mint spiced scent like an old fashioned. The scent is manageable and works well with every beard. 
The Ideal Balance of Moisture
When it comes to maintaining a healthy beard, proper moisture levels are essential. In my experience with Honest Amish Beard Balm, I was impressed by its ability to provide the right amount of moisture without being excessive.
The moisture provided by Honest Amish Beard Balm was silky and smooth, leaving my beard feeling soft and well-hydrated. It struck the perfect balance, neither leaving my beard overly greasy nor lacking moisture.
If you're in search of a beard balm that offers a healthy level of moisture without any excess residue, Honest Amish Beard Balm is worth considering. 
The Texture & Consistency
I must discuss the texture and consistency in my Honest Amish Beard Balm review.
The beard balm comes in a pomade silky texture and buttery consistency with no runny feelings. It's easy to take out with a bit of swing and looks soft and nourishing. Despite coming in solid form, it's easy to remove or apply.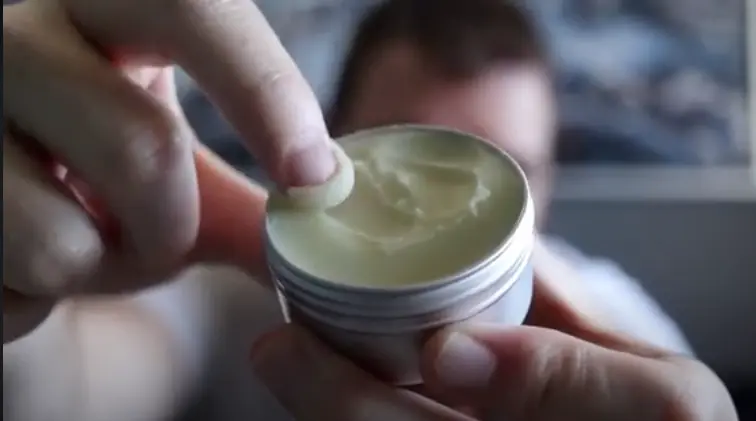 The Shine It Imparts
What sets this beard balm apart is its ability to provide a natural and attractive shine without leaving any greasy or oily residue. It strikes the perfect balance, giving your beard a healthy glow without the undesirable side effects. 
When I applied it, I noticed the shine remained throughout the day, keeping my beard well-groomed and dapper.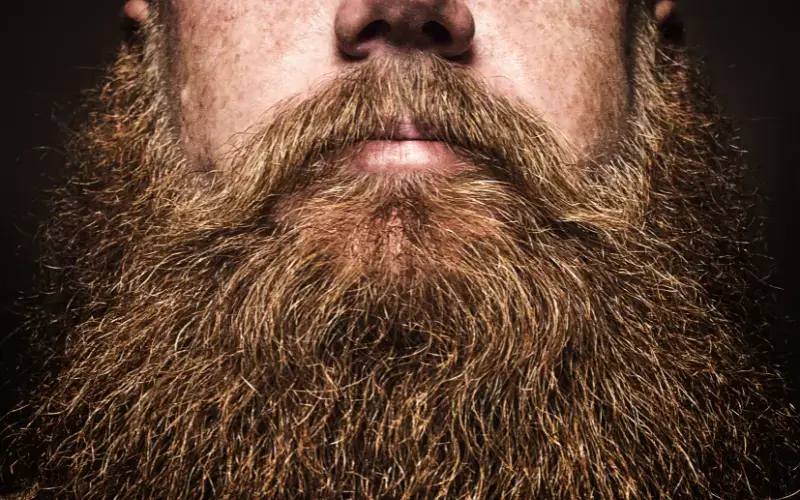 Honest Amish Beard Balm enhances the appearance of your beard without compromising on a clean and polished look. It's the ideal solution for those who want to maintain a well-conditioned beard with an impressive shine.
The Longevity of the Balm
Despite its small size, the tin of Honest Amish Beard Balm lasts for a surprisingly long time. With moderate usage, it can easily stretch for a few months, and if you prefer using small amounts like I do, it can last even longer.
This long-lasting nature of Honest Amish Beard Balm ensures that you get value for your money while enjoying the benefits of a well-groomed and nourished beard day after day. You'd love to read my post "Does beard balm expire?" for more.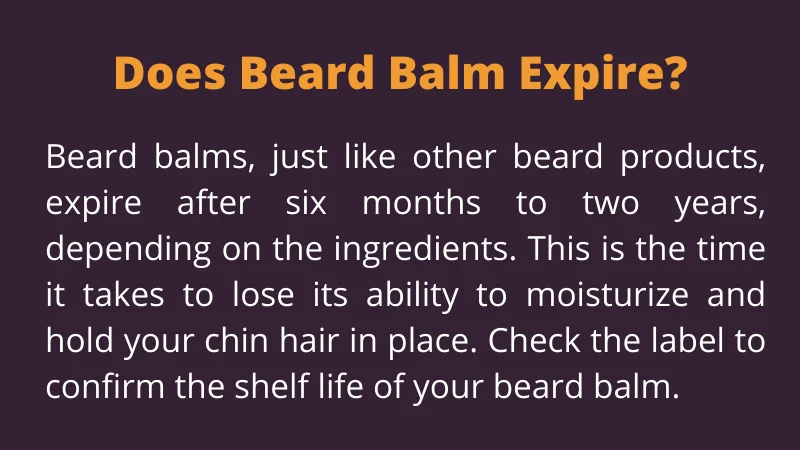 The Legendary Packaging
I found the packaging of Honest Amish Beard Balm to be appreciable. It prioritizes functionality over unnecessary flashy elements. The product arrived well-presented, making the unboxing experience even more enjoyable.
The packaging of Honest Amish Beard Balm is a delightful blend of simplicity and aesthetic appeal. The logo featuring an Amish man smoking a pipe in sepia tones evokes nostalgia. 
A circular container with a rotating lead is present inside a burlap bag. This container is small, durable, and does not cause any leakage. Hence, the Honest Amish beard balm is convenient for traveling, gift-giving, and storage.
The overall packaging is appreciable, focusing on functionality rather than flashy elements. In addition, there are other labels on the box to help your needs, such as unscented, scented, and moisturizing.
Honest Amish Beard Balm Benefits
Experience the remarkable benefits of Honest Amish Beard Balm that will leave your beard looking and feeling its best.
First and foremost, let's talk about the shine. With this balm, a dull, lifeless beard is a thing of the past. It provides a natural and impressive shine that lasts throughout the day without oily or greasy residue. 
But it doesn't stop there. This balm excels in moisturizing properties thanks to its all-natural ingredients. Another notable advantage of this balm is its ability to give the appearance of a fuller beard. 
Also, Honest Amish Beard Balm delivers a stronghold. To top it all off, this beard balm is gentle on the skin, minimizing the chances of any irritations.
FAQs for Honest Amish Beard Balm
Let me answer a few questions now. 
What does Honest Amish beard balm do?
Honest Amish beard balm nourishes and softens beard hairs and the underlying skin. Its natural ingredients promote healthy skin and hair, offering essential nutrients. And it helps soften dry, coarse, and unruly beards, resulting in a healthier, more vibrant, and well-groomed appearance.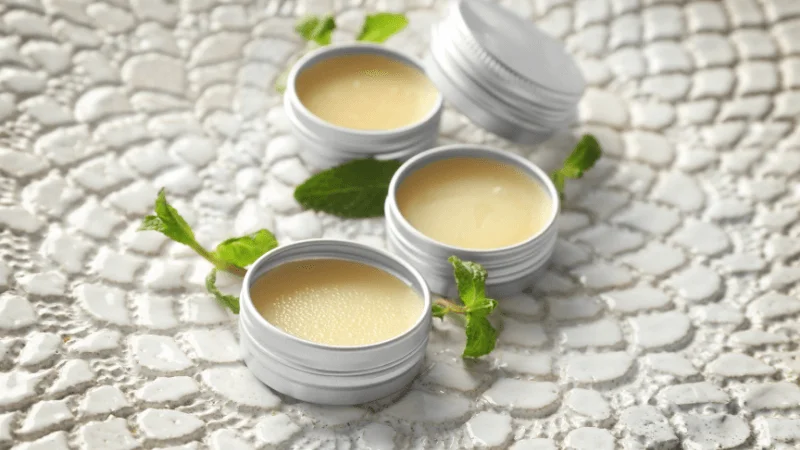 Does beard balm actually help?
Yes, beard balm can be beneficial for your facial hair. Not only does it help to moisturize and condition your beard, but it also helps to style and shape it. It's because it is typically made with natural ingredients such as beeswax, shea butter, and essential oils that soften and nourish your beard. 
How to Use Honest Amish Beard Balm
Wash the beard with beard soap or take a shower. Once all cleaned, pat dry your beard to make it somewhat damp. Damp strands offer a favorable environment for beard balm, butter, or oil. 
Take a dime-sized Honest Amish beard balm.
Place it on your hands.
Rub your hands together until it melts.  
Spread it across your skin and facial hair.
Work your way from the skin to the hair.   
End the process by combing your beard hairs.
Ensure to apply the Honest Amish beard balm under the chin and on the neck; that is where our beard lacks moisture and gets tangled. Also, combing spreads the balm evenly and avoids product accumulation.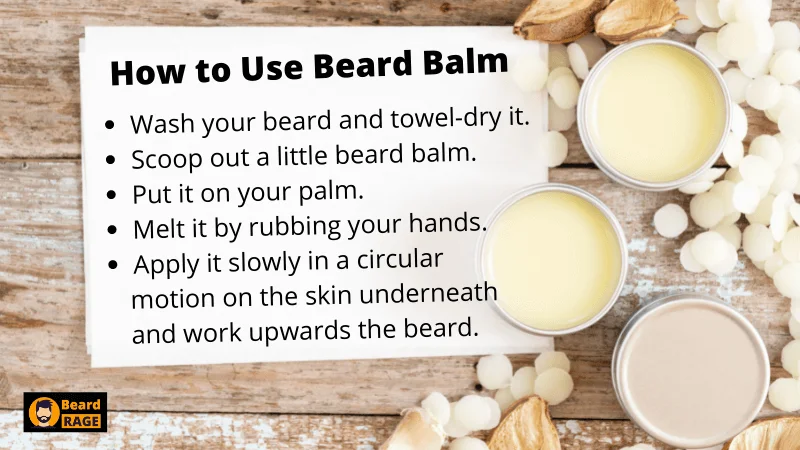 Use the product sparingly. Wash your beard every night to re-do the application. It will prevent any product or bacteria buildup in the beard. Discover the best time to use the beard balm here. 
What is the best beard balm to buy?
Along with the Honest Amish Beard Balm, several other quality beard balms are on the market. Some popular options include the Scotch Porter Beard Balm, Rocky Mountain Barber's Beard Balm, Beardbrand Beard Balm for Men, and more. 
Honest Amish Beard Balm Before And After
Honest Amish is a respected and trusted company; thus, there is no hidden secret that their products are worth every penny. 
Honest Amish standard beard balm was my first companion in beard growth. Beginners can easily handle its consistency; it offers a sheen, sheer, and neatness to the beard. It helped me with beard growth and made them strong. 
Although, the balm didn't help to style and had a brief hold-on time. But it eliminated the itch you get with short-trimmed hairs and upsetting dandruff.
So, I chose the Honest Amish heavy-duty beard balm as my partner when my beard grew into a mane and required the necessary styling. My beard felt soft, silky, and shiny. You can't go wrong with it. 👍